ATLANTA – Insurance and Safety Fire Commissioner John F. King announced today that a warrant has been issued for Paul Jeffrey Kelley, 57, of Whitesburg, for one count of Criminal Damage to Property in the 2nd Degree. Mr. Kelley is wanted in connection with a Douglas County case.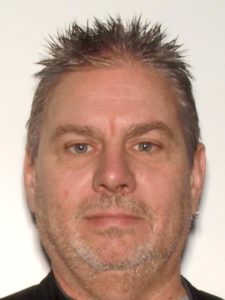 "In March of 2021, a homeowner contacted the suspect to do a roof inspection after his home received storm damage," said Commissioner King. "Through the use of personal home security cameras, Mr. Kelley was seen damaging 241 shingles on the roof to require the owner to replace his entire roof."
Anyone with information on this case should call the Criminal Investigations Division's warrant line at 404-463-6363.
The warrant was issued on December 9th by a Douglas County Judge.