Carroll County Sheriff's Office Investigators have arrested a 64-year old Villa Rica man accused of attempting to entice a 15-year old male from Alabama for indecent purposes.
Brian Anthony Bartlett was arrested Wednesday upon his release from a medical facility and charged with Enticing a Child for Indecent Purposes and Criminal Attempt to Commit Child Molestation.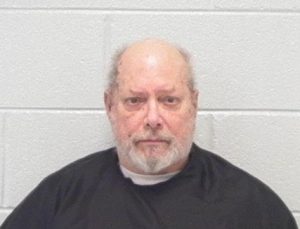 On February 1, 2020 the Carroll County Sheriff's Office was notified by an Alabama man that a 64 year old male was chatting with whom he thought to be a 15 year old male on a social media app. Explicit messages were exchanged between the two and lead to the 64 year old male providing his phone number and address and asking the 15 year old to come to his residence.
The citizen posing as the 15-year-old male traveled to the 64-year-old males' residence and confronted him using Facebook live as a method of making the public aware of what transpired in the messages and the live meeting. Once Carroll County Sheriff's Office was made aware of the situation a full investigation was launched, the District Attorney's Office was contacted, and by that time, Bartlett had been transported to a medical facility while the case was being investigated.
The Carroll County Sheriff's Office is asking the public if they have had contact with Bartlett and feel they may have been a victim, to please contact the Carroll County Sheriff's Office at 770-830-5916.