VILLA RICA, Georgia — Libraries are more than just a repository of books; they are community centers, educational resources, and a place where people meet. 
But libraries are especially useful for education. Despite the ubiquitous data source of the internet, children still benefit from tactile experiences with books and social interaction. And so do adults.
Rachel Linn, the new manager of The Villa Rica Public Library, has taken charge of the Dallas Highway facility within a pandemic environment, a time when all educational paradigms have changed.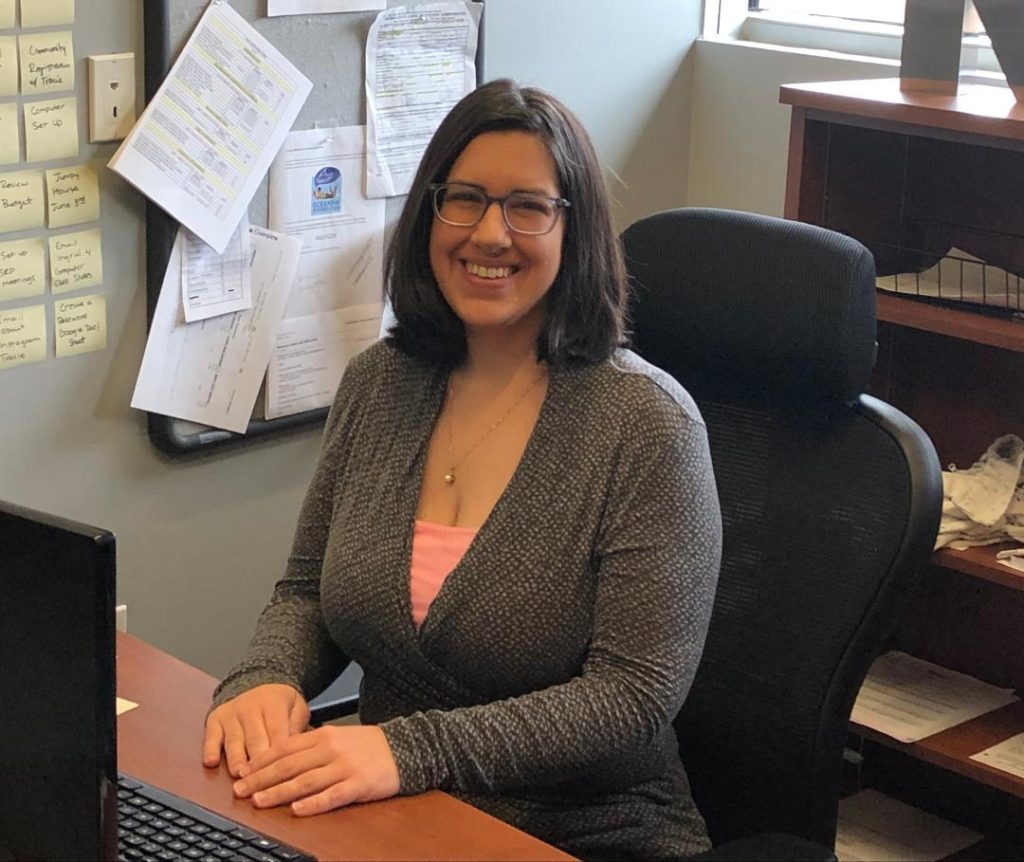 "The thing that's really critical about libraries, and especially libraries at this point in history, is that it's one of those places where absolutely everyone is invited, "she said. "Absolutely everyone, richest to poorest — whatever age — can find something at the library at any time of the day."
Linn, who holds a Ph.D. in Interdisciplinary Arts from Ohio University, was previously manager at the Neva Lomason Memorial Library in Carrollton. That library is also the headquarters of the entire West Georgia Regional Library system, a network of 19 libraries in Carroll, Douglas, Haralson, Heard, and Paulding counties. Linn said she is looking forward to the challenge of a community library.
"Now I get to be part of this bigger vision for a whole city and be part of the community in that way," she said. "So, I'm not just creating literacy goals; I'm advocating for lifelong learning and literacy for the city. And I'm really excited about that shift."
As manager of the Villa Rica library, Linn is responsible not only for the day-to-day operation of the facility but also working with staff to develop programs. Especially programs that encourage children to read.
Educators talk about a "summer slide" for school kids; a period during which interests in reading and learning seemingly atrophy during the long summer holiday, to the point that some kids even lose skills they had learned when class was in session.
But within the pandemic environment, teachers are dealing with a "COVID slide." Children who have been learning at home while online, or who have spent erratic amounts of time in a classroom, have experienced disruptions in learning. Linn is trying to combat such gaps through summer reading and other programs.
"Preschool storytime is kind of what all libraries do, "she said. "So, how do we address [children] six to eight, eight to 10, 10 to 12 — and keep kids interested all throughout all their young lives? So that when they're adults, they will then be like, 'I can't wait to take my kid to the library.'"
Linn is originally from Knoxville, Tennessee, and attended Berry College, where she received a Bachelor's Degree in Theatre. Attending Ohio University, she also received a Masters in Theater History and Criticism before earning her doctorate.
She has taught at both Ohio University and Kansas University. She began her library career in Ohio, before taking up a post at the Dog River Library in Douglasville. She then began her four-year stint at Neva Lomason, where she was assistant manager before becoming manager.
"We see ourselves as filling in the gaps," she said, describing the role of a library within a community. "We fill in the gaps where other institutions can't, because they are larger, unwieldy, or it doesn't fit their brief.
"The library's everything. That's what we do: information, access to everyone, lifelong learning and literacy." 
Media Release provided by The City of Villa Rica