(Carroll County, GA) On April 8, 2020 Undra Leonard Taylor, age 30 from Villa Rica was arrested after he fired six rounds from his Springfield Armor 45 handgun towards another vehicle with one round entering the victims truck while both were traveling North on Highway 61 near Flat Rock Road.
The incident began as both parties traveled Northbound on Highway 61 and according to the 36 year old male victim's statement, he was driving a truck pulling a trailer with four passengers, three of those being juveniles, one of them being a four month old infant, and as he preceded to switch lanes from the left lane to the right lane so he could turn onto Flat Rock Road, Taylor would speed up to keep him from changing lanes and was "shooting him birds".
The victim stated he was finally able to change lanes and Taylor approached in the left lane this time and began to shoot at the victim and the occupants inside the truck. The victim was fearful that one of the juveniles in the truck could be injured so he pulled onto Flat Rock Road to check on them and discovered a bullet hole in the bottom of the back-passenger door on the driver's side. Crime Scene Investigators determined the bullet nearly missed striking a fifteen-year-old passenger in the leg.
A witness who was traveling behind the vehicles stated he saw the Ford Fusion was not allowing the truck to change lanes, and a few moments later he observed what he described as smoke and glass coming from the Fusion when the shots were fired.
Taylor did pull over North of the incident location and called 911. He stated he fired his weapon because the driver of the truck brandished a gun.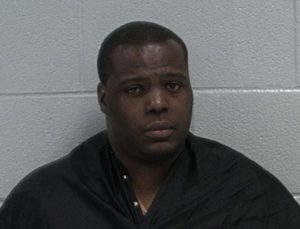 A search of the truck and surrounding area was conducted, and no firearm was located, and Taylor could not describe what the firearm looked like.
Cruelty to Children charges are currently pending.
(article released by Carroll County Sheriff's, Public Information Office)