(Carroll County, GA) The Carroll County Sheriff's Office received an Internet Crimes Against Children tip from the Georgia Bureau of Investigation that a former Villa Rica resident, who now resides in Bremen, GA identified as 55-year-old David Wayne House was downloading images of Child Pornography to his IP address on electronics in his residence. During the initial investigation it was determined that more than 50 images were downloaded by House and the images ranged from infants to preteens, containing boys and girls and were very explicit in nature. A search warrant was obtained and conducted at House's residence in Bremen August 17, 2020 and he was arrested and charged with seven counts of Sexual Exploitation of Children at this time, more charges will follow.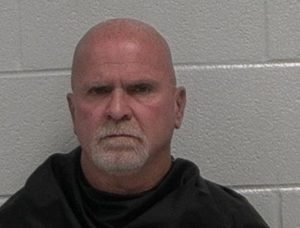 Internet Crimes Against Children cases can be lengthy and take Investigators from different divisions who specialize in collecting electronic evidence and interviewing the suspects. Investigator Cory Millsap, who is heading up the investigation advised this is still an active case and more electronic data will be sorted through. The images thus far are very disturbing in nature and it is unclear who the victims are in the pictures at this time or if any of them or local.
House was interviewed and admitted to sending, receiving, and possessing child pornography. We appreciate Investigator Millsap for the dedication he has for crimes against children as we know what a difficult job it is day to day.