Long-time state senator Bill Heath this week said he will retire from his seat when his current term ends in 2020.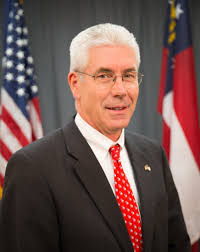 According to this Marietta Daily Journal Article, "Heath choked back on tears as he announced his retirement on the Senate floor in front of his colleagues on the first day of the 2020 legislative session."
"There is more to life than politics," he said, adding that he wants to spend more time with his wife Susan of more than 35 years, two adult children and the rest of his family.
He has served in the Senate since 2005.