Carrollton, Ga (October 27, 2021) – Beginning October 18, 2021, the Carrollton Police Department Aggressive Criminal Enforcement (ACE) Unit, along with other agencies, arrested multiple individuals in ACE's "Operation High Octane." This operation included Thursday night's partnership with the Georgia Governor's Office of Highway Safety (GOHS) to remove impaired drivers off the roadway.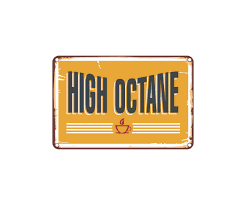 "Operation High Octane" was initiated to target drug related crimes and outstanding warrants in the Carrollton and surrounding communities. A multi day operation of this magnitude requires collaboration involving many agencies. We are grateful for our partnerships with the following agencies who helped make this operation a success: Carroll County Sheriff's Office (ACE member), Georgia
Department of Community Supervision, Georgia Bureau of Investigation West Metro Regional Drug Enforcement Office, University of West Georgia Police Department (ACE member), and Newnan Police Department.
"Operation High Octane" yielded the following results:
• Total arrests: 45
• Felony arrests: 25 – consisting of Trafficking Meth, Xanax, Cocaine, Heroin, Oxycodone, several pounds of Marijuana, Possession of Firearm by Convicted Felon, several Theft by Receiving (stolen firearms), several Violation of Probation warrants, and one Child Molestation warrant
• Misdemeanor arrests: 20 – consisting of 10 DUIs, misdemeanor marijuana, obstruction, and miscellaneous misdemeanor warrants
• Guns seized: 12
• Currency seized: $10,685.00
• Search Warrants: 4
written by: Sgt. Meredith Browning, Public Affairs