A Carroll County Judge has denied bond for two men allegedly involved in an armed robbery outside a local apartment building.
Carrollton, Ga (December 6, 2021) – On December 2, Carrollton Police investigators arrested Devin
Montgomery, 25, of Carrollton, and Ladarius Chivers, 29, of Villa Rica. Montgomery was charged with
Armed Robbery and Theft by Taking. Chivers was charged with Armed Robbery and two counts of
Aggravated Assault.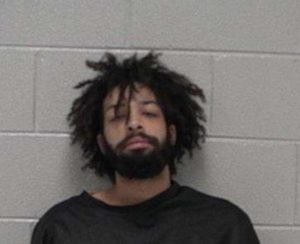 Montgomery                                                                                              Chivers
At approximately 4:00 AM, Carrollton Police Department officers responded to The Bellamy Apartments, 333 Foster Street, in reference to a dispute over keys and money. An investigation revealed that an argument between Montgomery and a female resulted in Chivers brandishing a firearm, pointed it at the female and a male, and demanded the male empty his pockets. When the male victim did so, Montgomery took items belonging to the male.
Montgomery and Chivers were transported to the Carroll County Jail.
The investigation is active and ongoing as further arrests are possible.