On 09-20-18 Villa Rica Police Department was notified of a male suspect that had exposed himself to a female at Gold Dust Park. The suspect fled from the scene and officers were unable to locate him. Sgt. Brian Finley began trying to identify the suspect.
On 09-25-18 Sgt. Brian Finley was able to identify the suspect as Corbin Everhardt McClure, 20 years old, from Villa Rica. Before McClure could be located there was another incident on this day reported at Discount Smokes and Beer on Hwy 78. In this incident the suspect exposed himself to a female employee and then groped her before again fleeing from the scene. It was also discovered during the investigation that he had used a stolen credit card before exposing himself. The investigation further revealed that the suspect in this incident was also McClure. Arrest warrants were taken for McClure however he was not located at this time.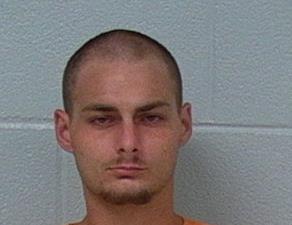 On 09-28-18 Villa Rica Police Department was notified that a male suspect had exposed himself to two females at Gold Dust Park. Officers responded to the area, and as the search was conducted of the area, Detective Blake Terry and Corporal Jacob Brown located McClure at the Brookside Cupboard. McClure was arrested for the outstanding warrants and during a search a small bag of suspected methamphetamine was located in his shirt pocket.
McClure has been charged with all three incidents and the charges include 3 counts of Public Indecency, Sexual Battery, Financial Transaction Card Fraud, and Possession of Methamphetamine.