Villa Rica High School is applauding one of its senior students this week after it was revealed she has won a scholarship to attend a place of study that is commonly referred to as the one of the best and most prestigious military academies in the world.
Hannah Andrews is reportedly planning to study psychology at the United States Military Academy In West Point, New York. The opportunity is valued over $400k over a four year period.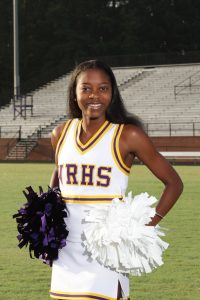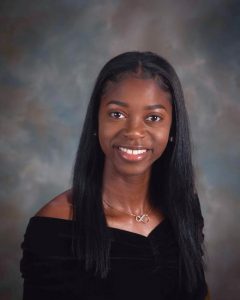 Admission to West Point  is open to all young men and women, and is extremely competitive. Candidates must receive a nomination from a member of Congress or from the Department of the Army. They are then evaluated on their academic, physical and leadership potential. Those candidates who are fully qualified receive appointments to the Academy.
Cadets are members of the U.S. Army, receive a full scholarship and an annual salary from which they pay for uniforms, textbooks, a personal computer, and incidentals. There is no tuition charge, but there is a requirement for an initial deposit. Room, board, medical, and dental care are provided by the United States Government.
School officials this week described Hannah as a well-rounded student who is academically accomplished, is highly motivated, has a strong work ethic, and is well-liked by her teachers and fellow students.
She has a 3.9783 GPA and is in the top fifteen percent of her class. Hannah is a member of the Beta Club, National Honor Society, and Family, Career, and Community Leaders of America.
Additionally, she is working on the International Skills Diploma Seal where she completes an international education curriculum to achieve global competencies..
Hannah has been involved in numerous projects to improve her community.
She is particularly passionate about her volunteer work with elementary school students in our community. She has assisted with STEM nights and read to struggling students.
Additionally, Hannah has volunteered to collect clothing, food, and hygiene items for homeless individuals.
Andrews has been involved in many school and community projects through her involvement with the National Honor Society and Beta Club. She has been on the Wildcat Varsity Track Team since she was a freshman and qualified for State last year in the 400 meter.
Finally, she spent several summers participating in AAU Track and Field and USA Track and Field.
Throughout their four years at West Point, attendees receive extensive military training, visit Army units and posts and graduate fully prepared to meet the exciting challenges of being an officer in today's Army.
Upon graduation, cadets will be awarded a Bachelor of Science degree and a commission in the U.S. Army. In turn, they are obligated to serve five years on active duty in the U.S. Army, and three years in an inactive reserve status.