On 07/25/18 Villa Rica Police Department was notified of an incident that occurred on 07/24/18 at Wal-Mart where a male had followed a female through the store and was believed to be trying to take an "up-skirt" video of the female.
During the investigation Sgt. Brian Finley, with the assistance of Wal-Mart employees, gathered evidence that showed the suspect had indeed used his cell phone to video females, who were wearing dresses, by placing his phone under their skirts.  The suspect was identified as Daniel Casey Ward, 31 years old, from Temple Ga.
On 08/01/18 Villa Rica Detectives arrested Ward and charged him with Stalking and Unlawful Surveillance. Ward was taken to the Carroll Co S.O.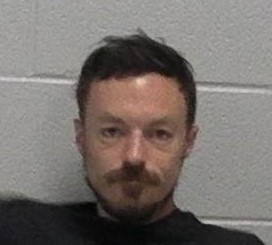 The Villa Rica Police Department is asking that any females that were at Wal-Mart on 07/24/18 between 8:00 and 9:30 PM, and were wearing a dress, to contact Sgt. Brian Finley at (678) 840-1314. We believe that there is an additional unidentified victim during this time.