On 11-09-21 at approximately 3:30 AM, a Carroll Co Deputy noticed a vehicle in the parking lot of Brookside Cupboard on Rockmart Rd. Located in the vehicle were a 14 years old female and Rico Marcel Stewart, 23 years old, from Montgomery Alabama.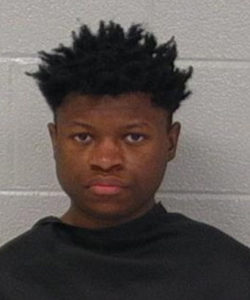 The deputy contacted Villa Rica Police which took over the investigation. During the investigation the officers were able to determine that there was probable cause to support the charges of Child Molestation, Enticing a Child for Indecent Purposes, and Interference of Custody. Detective Sergeant Brian Finley is currently conducting the investigation and additional charges are expected.
Stewart was arrested and taken to the Carroll Co Jail. The juvenile was returned to her family in Villa Rica.