Carrollton City Schools officials confirm the arrest of a popular mathematics teacher on Tuesday.
Steve Martin, the chairman of Carrollton High School's mathematics department, faces three felony charges, following an undercover sting conducted by the Tallapoosa Police Department, working under the Child Exploitation and Computer Crimes Unit.
Martin allegedly visited a website known for connecting adults with under-age individuals. Then, allegedly traveled to Tallapoosa to meet up with who he allegedly believed to be an under-aged female. He was met by law enforcement.
"Our undercover officer had been communicating with the suspect over a 24-hour period. Then the individual agreed to meet who he believed to be an underage girl in Tallapoosa," Tallapoosa Police Chief Scott Worthy told WLBB Radio. "We hate that adults and under-aged individuals are getting involved in this type of thing… It's sad. It's sad for anyone to be involved, but to find a teacher doing this who works with kids every day. It's really, really sad. The thing is that most of our suspects lead a different lifestyle away from their professional life. Most of their family and employers are all surprised when it happens."
The school district learned of the charges last night soon after Martin's arrest.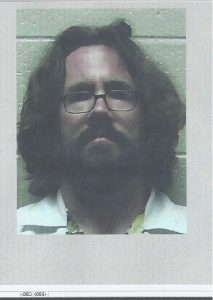 Martin has taught mathematics in the Carrollton City Schools District for 14 years. Carrollton Schools Superintendent, Dr. Mark Albertus told WLBB Radio Wednesday that Martin has tendered his resignation. Albertus said he accepted the resignation without question.
Martin is being held in the Haralson County Jail.
The incident does not involve a Carrollton City Schools student or former student.
"Student safety is our top priority," Albertus told WLBB Radio Wednesday. "We take these allegations very seriously.
"When we heard about his arrest, we were shocked and found it hard to believe," Albertus continued. "Mr. Martin was regarded as one of our exceptional teachers and students and faculty alike held him in high regard."
Martin's Facebook contains several posts from former students, referring to him as their favorite math teacher, or favorite teacher.