CARROLLTON, GA – Two Carrollton City Schools teachers whose creative approaches in teaching STEM concepts to students has earned them state recognition and the prestigious 2020 Georgia STEM Scholar designation.
Carrollton Elementary School teacher Annette Perkins and Carrollton Junior High's Ashley Soulsby were honored along with 24 other Georgia teachers by the Georgia Youth Science and Technology Centers.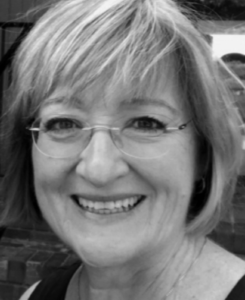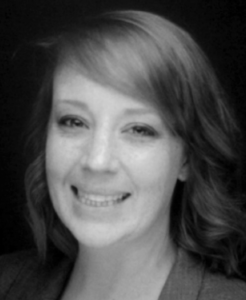 "This outstanding group of educators was chosen for their thoughtful engagement with their students which, over the last year, resulted in imaginative classroom lessons that taught and supported science, technology, engineering and math (STEM) education," said GYSTC Executive Director Betsy Green.
Green said GYSTC criteria for the award focused on two specific requirements – creatively engaging students and the implementation of projects that impacted their school community outside of their classrooms.
"These teachers have shown a special aptitude for identifying the unique strengths and potential of their students and have conceived and executed classroom lessons that tap that promise," she said. "They have engaged and excited their students' capacity to learn and build confidence – not only in their ability to master STEM, but to master lessons of successful living."
Perkins was recognized for her "Farm to Table" initiative that involved a partnership with the district's School Nutrition program. Students planted three gardens using internet resources to design, propagate and harvest leafy green vegetables that ultimately were served in the school cafeteria. The project taught various gardening methods, growth measurements, plant cultivation and journaling of the project's progress and results.
Outside of the classroom, Perkins was also recognized for organizing and managing the Creek Expo at Buffalo Creek. This initiative assembled professional naturalists, engineers, biologists, geologists and other water preservation experts from around the region to get K-12 students back to nature by exploring Buffalo Creek, a stream that meanders through campus.
CES Principal Kylie Carroll said Perkins' enthusiasm for STEM is all encompassing.
"Annette is a passionate, knowledgeable, and dedicated educator," said Carroll. " She takes great joy in inspiring students with her love of all things STEM, and she is especially adept at helping students connect STEM with real life."
Soulsby's classroom lessons also involved stream conservation. In "Velocity Values," her students measured speed, velocity and acceleration standards of the water flow in Buffalo Creek. They worked in groups to observe, collect and record data in two separate experiments, then compared results. Students used methods that involved multiple STEM disciplines that can be applied not only in water flow observation, but in other real-world applications as well.
In a separate project, Soulsby devised an avenue to turn her students' love of computer gaming into a broader purpose that might turn their passion into future careers. She started an eSports Club that challenged youngsters to develop new games and competitive game exercises. Students gained exposure and expertise in coding, computer technologies and related STEM disciplines while staying fully immersed in an activity they loved.
CJHS Principal Travis Thomaston noted that while Soulsby is a relative newcomer to his school, her impact potential was immediately evident.
"She has swiftly cemented herself as a rock star among our students and staff," said Thomaston. "She has taken the lead on many projects, and has become a solid teacher leader within our school. Mrs. Soulsby continuously seeks innovative and engaging learning opportunities for our students. She is a joy to work with, and she is definitely an asset to our school system."
An awards luncheon honoring this year's 26 scholars scheduled for March 19 was cancelled because of concerns over the COVID-19 coronavirus. However, winners will still receive a $500 grant to purchase STEM education materials for their classroom and free admission to a two-day GYSTC STEM Institute set for this summer.