Haralson County Magistrate Court Chief Judge Brandon Heath has resigned.
Heath turned in his resignation to the office of Georgia Governor Brian Kemp Wednesday afternoon, the Governor's Director of Communications and Chief Deputy Executive Counsel, Candice Broce confirms.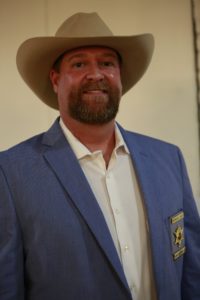 "The document did not mention the circumstances for his resignation," she said.
WLBB Radio attempted to contact Heath over the phone on Wednesday. Heath has not returned that call.
Heath had won re-election by a wide margin this past June and was scheduled to begin his new term in January of 2021.
A superior court judge would now likely appoint a temporary replacement.
Haralson County Elections Supervisor Vaughan Gable told WLBB Radio he is hoping to have a special election to fill the role on the November general election ballot.
"We have reached out to the secretary of state's office for some direction on that," Gable said.