A 52-year old Carrollton man has been charged with aggravated assault after Carroll County deputies say he stabbed a friend in the face with a fork.
According to the initial investigation report: at approximately 3:30pm Sunday, deputies responded to the Oakwood Mobile Home community in reference to a fight in progress.
Upon arrival, deputies made contact with a male who "was bleeding from the face."
The apparent victim stated that he had been hanging out with two friends at a home-lot when an argument developed. He said he then left the scene but returned a short time later.
When he did return, one of the friends involved in the earlier argument "came to his car door and tried to keep him in his vehicle" and " stabbed him three times in the face with a fork."
The victim told deputies that he then "returned back to his vehicle and then to his own residence."
Investigators then interviewed the suspect who was identified as Luis Ruiz-Medrano.
Ruiz-Medrano told deputies that he and the forking-victim had been drinking "when they started arguing." Ruiz-Medrano said the victim had stated that he was "going home to get a gun and bat and would return."
According to the report, when the victim returned, Ruiz-Medrano said he believed his friend had a weapon so he attempted to keep him in the vehicle and stabbed him in the face with the fork. The two were separated by another friend before both men involved in the altercation left the scene.
The third man told deputies that the stabbing victim "comes over all the time drinking and driving recklessly through the community." According to the report, the witness confirmed the conversation had between the victim and Ruiz-Medrano; and he confirmed that Ruiz-Medrano stabbed the victim in the face.
The victim was transported via West Georgia Ambulance to Tanner Hospital in Carrollton for treatment.
Ruiz-Medrano remains in the Carroll County Jail.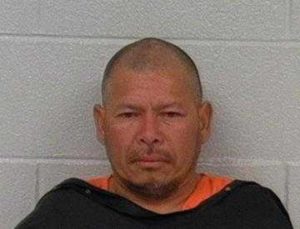 Deputies have not suggested that the victim had ever possessed a weapon.
The fork was not located.