A 54-year old Carrollton man accused of throwing a container of boiling water at his 80-year old mother is facing multiple charges including aggravated assault. The victim was being treated in the burn unit at Cobb County Wellstar Hospital.
According to the report, the alleged incident occurred around 1:00 Saturday afternoon at a residence on Lane Road.
The victim told investigators that her son became upset at her after she told him that he should not be hanging around with certain friends of his that she suggested did drugs. She said she was just outside the residence, when her son— Gregory Charles Driver, who resides in the home with her— grabbed a coffee maker full of boiling water and threw it at her from inside the residence.
The victim showed investigators the area around her right side hip where she says the water landed. Deputies say they did observe skin peeling away in the area suggested and documented that what they saw "could easily be described as a substantial apparent burn injury."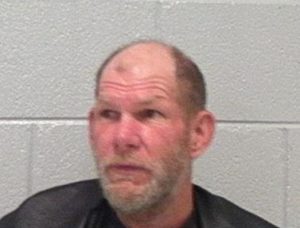 According to the initial investigation report, the male suspect admitted to a deputy that he did throw hot water on his mother "because (she) called him a son of a bitch."
Driver was denied bond and remains in the Carroll County Jail on Thursday.