A Haralson County High School Junior is ranked number 11 in the latest Georgia State Golf Association Advanced Standings for Boys 15-18.
Matthew Williams of Buchanan has played in four Georgia Junior Golf Tournaments during the "2018 Summer Series," finishing first in the last three he has entered.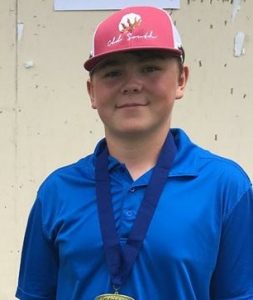 Williams took first place in the Mirror Lake Championship in Villa Rica, Tournament at Oak Mountain Golf Course, and the West Pines Golf Club Tournament.
Another local golfer made the top 20 in the same standings: Grant Willoughby from Villa Rica is ranked at number 14.