(Carroll County, GA) On May 20, 2021, Deputies with the Carroll County Sheriff's Office were requested by the Bowdon Police Department to assist in investigating what appeared to be an aggravated assault case in the 100 block of Kent Avenue in Bowdon. Officers and Deputies on scene were advised that Offender, Sherrod Montgomery, age 41 from Carrollton had gotten into a physical altercation with victim, Ricky Cox, age 63 from Bowdon after an argument began during a card game being played at the residence. 
Witnesses advise during the card game they could hear the two arguing and then observed Montgomery physically attack Cox by punching and kicking him before flipping a table and then attacking Cox again even after multiple attempts from witnesses to pull Montgomery off Cox. Montgomery left the residence after the altercation and Cox was moved from the floor to the couch while 911 was contacted due to Cox not being coherent or conscious. Cox was transported to Tanner Medical Center where he later succumbed to his injuries. 
When it was relayed Cox did succumb to his injuries, a homicide investigation began which was conducted by the Carroll County Sheriff's Office.
During the course of this extensive investigation, it was determined Cox suffered blunt force trauma to the head and torso that subsequently resulted in his lung and heart being lacerated which were determined to be contributing factors in Cox's death. 
Montgomery was interviewed the night of the incident but did not wish to provide insight to what happened during the card game to make him attack Cox. 
Montgomery was initially charged with Murder, and now has an additional charge of Malice Murder after Investigators received the Medical Examiners report.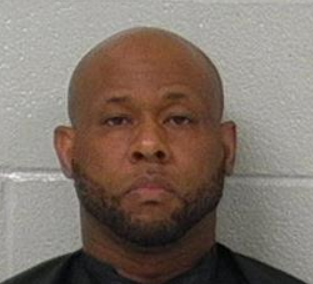 Cox was described by the witnesses as a non-confrontational person and extremely easy going, and that he will be missed by all who knew him. We asked that everyone keep his family in their thoughts and prayers during this difficult time. 
Definitions:
GA OCGA 16-5-1 (a) (Murder) A person commits the offense of Murder when he unlawfully and with malice aforethought, either express or implied, causes the death of another human being. 
GA OCGA 16-5-1(b) (Malice Murder) Malice shall be implied where no considerable provocation appears and where all circumstances of the killing show an abandoned and malignant heart.