A 70-year old Carrollton man who has been identified as an ESOL Parapro at a local school district has been charged with sexual exploitation of children following an investigation by the Carrollton Police Department and the GBI Internet Crimes Against Children task force.
CPD Investigator Blake Hitchcock says a cyber-tip led authorities to investigate claims that a Carrollton residence was in possession of numerous photos depicting minors in sexual activity.
Investigators visited the property and spoke with occupants. A male resident allegedly admitted to searching on-line for and viewing photos of minors "engaged in sexually explicit conduct."
Authorities obtained a warrant to review the suspect's computer.
Randy Weems is now charged with six counts of sexual exploitation of children and criminal attempt to commit a felony.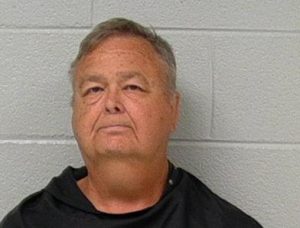 Hitchcock does not believe that any of the victims in the images were local residents or students of the schools he has worked.
Hitchcock told WLBB Radio: "As long as people search online for this type of data and want to view these type of photos, children will continue to be put in these positions and exploited in this way."
Carrollton City Schools' officials say Weems "a part-time tutor" has resigned following his arrest Monday in Carrollton. They state the incidents alleged against Weems "do not involve a Carrollton City Schools student or former student."
"The school district learned of the charges Monday soon after Weems' arrest. He resigned Monday afternoon. His resignation was accepted without question," according to superintendent of Carrollton City Schools Dr. Mark Albertus. "Student safety is our top priority. We take these allegations very seriously."
More charges and information are possible as police continue to investigate.