Carroll County Sheriff's Office investigators have charged a local business owner with sexual battery after they say he made inappropriate contact with a customer. And, they say, they suspect there could be other victims out there who may not have yet come forward.
Investigator Ashley Hulsey says around 1:30pm on October 15th, a 23-year old woman went to Mario's Tire Shop located on North Highway 27 in Carrollton.
"As the woman sat in her car sending a text, she looked up to see the store owner, 55-year old Mario Narvaez standing beside her car," Hulsey said. "The woman said as she exited her car, Narvaez put his arm around her to hug her. Then he moved his hand down her back and placed his hand on her buttocks. He left his hand there for a moment."
The woman told police that this was the first time she had been to the business location and she and Narvaez did not know each other.
"The woman says she walked with Narvaez to a room she described as 'dark and creepy,' to look for tires. She said she was scared and uncomfortable and wanted to leave," Hulsey continued. "As they left the room, she said he told her to give him another hug. He then put his arm around her again. And, again ran his hand down her back to her buttocks. This time, he patted her buttocks with his hand."
According to the police report, the woman left the property and drove to a nearby restaurant where her husband works.
"And, she told him what had happened," Hulsey said. "Her husband called the tire shop. Her husband said that Mario said nothing had happened between them and that he has security cameras in the shop that would prove that."
Investigators are reviewing surveillance video from the property.
Narvaez told investigators that at one point he did pat the woman on her shoulder but denied additional contact. Narvaez suggested the alleged-victim and her husband were upset because his shop did not have the tires that the woman needed.
"What is interesting about this case, is that we had another young lady that made a report back in April, basically sharing the same type of information dealing with the same suspect," Hulsey said. "My investigation has determined that neither of the women know the other, so we are beginning to suspect this is a more common occurrence than what we have been aware. We are currently speaking with a third possible victim."
Hulsey asks that anyone in the public who has visited Mario's Tire Shop who may have concerns that something similar has happened to them, to contact her at the Carroll County Sheriff's Office.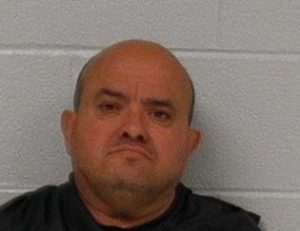 Narvaez has been charged with two counts of misdemeanor sexual battery. He was released from the Carroll County Jail after meeting a $1,000 bond.