CARROLLTON, GA – An educator who started her career serving Carrollton High School students almost a decade ago is returning to CHS as an assistant principal.
Krystal Kendall, currently director of Carrollton Online Academy, a program that serves students in an alternative setting, will assume her new duties when school reconvenes in the fall.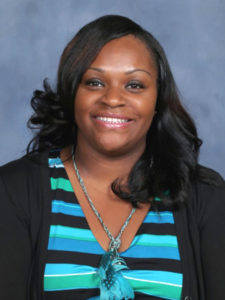 Kendall began her journey with Carrollton City Schools as a University of West Georgia student teacher who was assigned to Carrollton Elementary School.
"Student teaching at Carrollton Elementary school helped me realize Carrollton City Schools had something special to offer and I wanted to be a part of it,"  she said.
Kendall earned a bachelor's degree in Early Childhood Education in 2009 and later master's and specialist degrees, all awarded by UWG.
Kendall began her career with the school system as a part-time academic tutor for the CHS 21st Century Community Learning Centers program in 2012, advancing to lead teacher the following year and site coordinator the year after that.
"The 21st CCLC position was perfect for me because it afforded me the opportunity to serve and support students and their families, something I am very passionate about," said Kendall.
Following teaching at the 21st CCLC, Kendall served as a long-term substitute guidance counselor for CHS and Carrollton Upper Elementary School. For the past four years, she has been the lead data coordinator for the district's four 21st CCLC programs while also teaching for one year  as a seventh grade social studies teacher at Carrollton Junior High, then as a social worker and Families in Transition coordinator for the district, and for the past two years, she has served as director of the online academy, rounding out her educational experience with all grade levels and abilities.
"We are very excited to have Mrs. Kendall as part of our administrative staff," said CHS Principal David Brooks. "She is no stranger to CHS as we have worked together before through the BRIDGE program (21st CCLC), summer school, and the Carrollton Online Academy.  She is a proven leader and educator who always goes above and beyond the call of duty to help all kids."
Brooks also noted during the coronavirus pandemic, Kendall "jumped right in and is making a very positive impact during this pandemic. She is the ultimate team player who is willing to take on any task.  We are very fortunate to have her on our team."
"I am very happy to be 'back home' at CHS where I started on my wonderful journey at Carrollton City Schools," said Kendall. "Becoming an assistant principal means a lot to me both professionally and personally. It has been a lifelong dream and to actually fulfill this dream means everything to me. I am grateful the district afforded me the opportunity to reach this goal and I looked forward to being able to encourage students and staff to 'Go for gold, in everything they do.'"
Kendall, her husband and two daughters reside in Carrollton and are members of Gray's Chapel African Methodist Episcopal Church.