(Carroll County, GA) Jacqueline Dost who has served in many different capacities within the Carroll County Community was recently appointed to be the Solid Waste Manager by Chairman Michelle Morgan. Many in the community are familiar with Jacqueline and her passion for making a better tomorrow for our citizens and future generations as she served as the Executive Director of Keep Carroll Beautiful from 2007 to 2016 and served as the Volunteer Executive Director in a volunteer position prior to 2007. During her time at Keep Carroll Beautiful she engaged in activities that were centered around educating the community on the importance of taking responsibility for improving the environment in four key areas: Litter, Recycling, Beautification, and Education.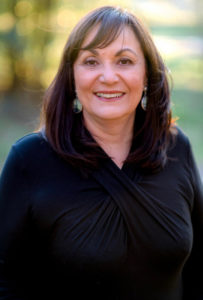 Jacqueline was also responsible for organizing 1,000's of volunteers under her leadership who assisted in roadside litter cleanup, handling recycling inquiries for Carroll County and promoting and hosting electronic recycling events twice a year. Due to Jacqueline's hard work and dedication to Keep Carroll Beautiful, she achieved many awards for her clean-up efforts, waste reduction, and recycling initiatives, along with being named Carroll County Chamber of Commerce, Woman of the Year in 2010.
In Jacqueline's new position as Solid Waste Manager she will be overseeing the convenience centers within Carroll County and report ways to upgrade and maintain these areas. She will also oversee the transfer station and will begin working on educational materials and programs that will assist the citizens in better understanding the detrimental impact litter and recycling can have on a community.
Chairman Michelle Morgan stated, "Finding a Solid Waste Manager has been on my list of priorities for a long time, and I needed someone who was passionate about Carroll County and educating our community about solid waste and litter. When Jacqueline approached myself and Public Works Director, Charles Pope, who has been overseeing Solid Waste for some time and told us she would be interested in the position, I was elated! Jacqueline has the background and passion to not only do this job, but to bring a new perspective and excitement to this position. I cannot wait to see all of her wonderful ideas come to fruition."
Public Works Director, Charles Pope said when asked about Jacqueline's appointment, "I have worked with Jacqueline for over 25 years as she has served the Carroll County community, and I believe with her background and positive attitude she has for everything she does, she is the perfect fit for this position and Carroll County is lucky to have her as part of our team."
Jacqueline, when advised of her recent appointment stated, "It is very exciting to be serving our residents as the new Solid Waste Manager for Carroll County. I am looking forward to using my years of experience in the environmental arena to continue to improve our convenience centers & to enhance our recycling opportunities."
Jacqueline begins her new role this week and we wish her much success as we know she will do great things for Carroll County!