CARROLLTON, GA –  Carrollton Junior High School math teacher Regina Hytower has been awarded the highest national honor specifically recognizing K-12 science, technology, engineering, mathematics, and/or computer science teachers.
Last August, Hytower was one of three finalists from Georgia under consideration for  the Presidential Awards for Excellence in Mathematics and Science Teaching. She and a Savannah teacher were the only teachers from Georgia presented the honor during a virtual awards ceremony Aug. 3.
Established in 1983, PAEMST is the highest award given by the U.S. government to kindergarten through 12th grade teachers of mathematics and science, including computer science.
Hytower said she was "astonished" to receive this honor, but also acknowledges she is grateful for the recognition.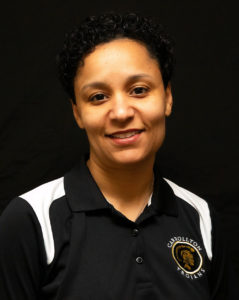 "This award means that the impact I have made in the classroom and on my school is being recognized on a much larger scale than I ever dreamed it would," said Hytower. "I do what I do for my kids; however, I am excited that I have the opportunity to influence so many more. I have been blessed with the opportunity to share my passion for teaching with my state and my beloved country. There are so many hardworking educators around the world, and I get the chance to represent and honor this great profession."
Awardees were selected from schools in all 50 States, the District of Columbia, the Department of Defense Education Activity (DoDEA) schools, the Commonwealth of Puerto Rico and the United States territories which includes American Samoa, Guam, the Commonwealth of the Northern Mariana Islands, and the United States Virgin Islands.  Nominations and awards are facilitated by the White House Office of Science and Technology Policy (OSTP) and the National Science Foundation.
A panel of distinguished mathematicians, scientists, and educators at the state and national levels assess the applications before recommending nominees to OSTP.  Teachers are selected based on their distinction in the classroom and dedication to improving science, technology, engineering, and math (STEM) education.
"This is a tremendous honor for Ms. Hytower and she couldn't be more deserving," said CJHS Principal Travis Thomaston. "We were thrilled about her state recognition a year ago, but now ecstatic she's reached the pinnacle. Not only is she an exceptional math teacher, but a good person. She exemplifies kindness one act at a time. Her strong bond with her students and their families has translated into impressive academic performances by her students. She is among the favorite teachers at CJHS."