CARROLLTON, GA — A new head coach with exceptional experience in the sport of volleyball will take over the program at Carrollton High School following counselor Dr. Cameron Mount, who temporarily filled the role last year when the program was in need.
Morganne Harper, who began serving as a community coach for Carrollton in 2017, will assume the head coaching position next year. CHS athletic director Paul Fitz-Simons said Harper is experienced as a coach and thinks the transition will be a smooth one.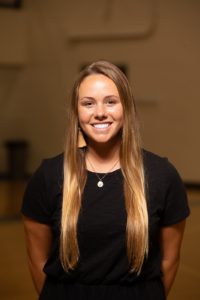 "Coach Harper has been an assistant coach for our varsity girls volleyball team for four years," he said. "She has done an outstanding job in that role and I know she will be a great fit as head coach."
Fitz-Simons also noted that he is grateful to Dr. Mount for stepping in to help the team this year.
"We are thankful for Coach Mount and his willingness to lead the team last season," he said. "I know he will continue to do great things serving our students as a counselor."
Harper was a competitive volleyball player during her years as an athlete where she also played at the club level. In addition to coaching at the high school level, she coached club volleyball for two years providing her invaluable experience at many levels. The University of West Georgia graduate is a special education teacher at CHS.
Coach Harper said she is excited for the opportunity to serve as head volleyball coach.
"As I prepare for the upcoming season, I am eager to continue to build relationships with the athletes in the program and begin a season full of new opportunities and competition."
CHS principal Ian Lyle said Harper's passion for students and volleyball will help her excel as head coach.
"Coach Harper deeply cares about our students and wants the volleyball program to thrive," he said. "I know she will lead the girls well and feel certain many great things are in store for her and the team."