From the cold case files…  It was 4 years ago this month that investigators say a long time Haralson County resident was shot to death at a home in the Felton area. Investigators say no arrests have been made and there is still an active and ongoing investigation.
On September sixth, 2016 the Haralson County Sheriff's Office was dispatched to a report of a death at 730 Ten Oaks Road, Buchannan in the Felton area of north Haralson County. It was determined by investigators that the death of 53-year old William Glenn Hill was a homicide.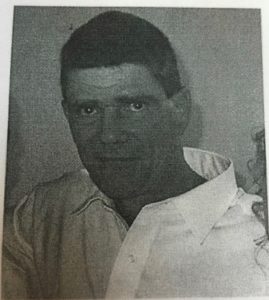 The Haralson County Sheriff's Office and the Georgia Bureau Of Investigation is offering a $2,500 reward for information leading to the arrest of the person responsible for the hill's death.
Anyone with tips or leads for this case should contact Lt Donnie Mapp at the Haralson County Sheriff's Office.