UPDATE: The inmate was located in Talladega County, Alabama Tuesday evening and taken into custody.
The Haralson County Sheriff's Office this afternoon has notified the public of an inmate who allegedly escaped from the Haralson County Detention Center late last night.
Gregory Keith Wyatt is a 34 year old white male who is 6'0, 175 lbs with brown hair and brown eyes. The inmate went through a light into the ceiling and worked his way into the pipe chase and escaped through the north side of the building.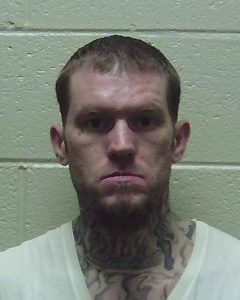 Investigators have worked through the night and are currently working to locate the escapee. This is an active and ongoing investigation, more information will be released at a later time.