October 24, 2022 (Carrollton, Ga.) – Downtown Carrollton will be the scene of several Halloween events this weekend, from trick-or-treating and movies to music and football.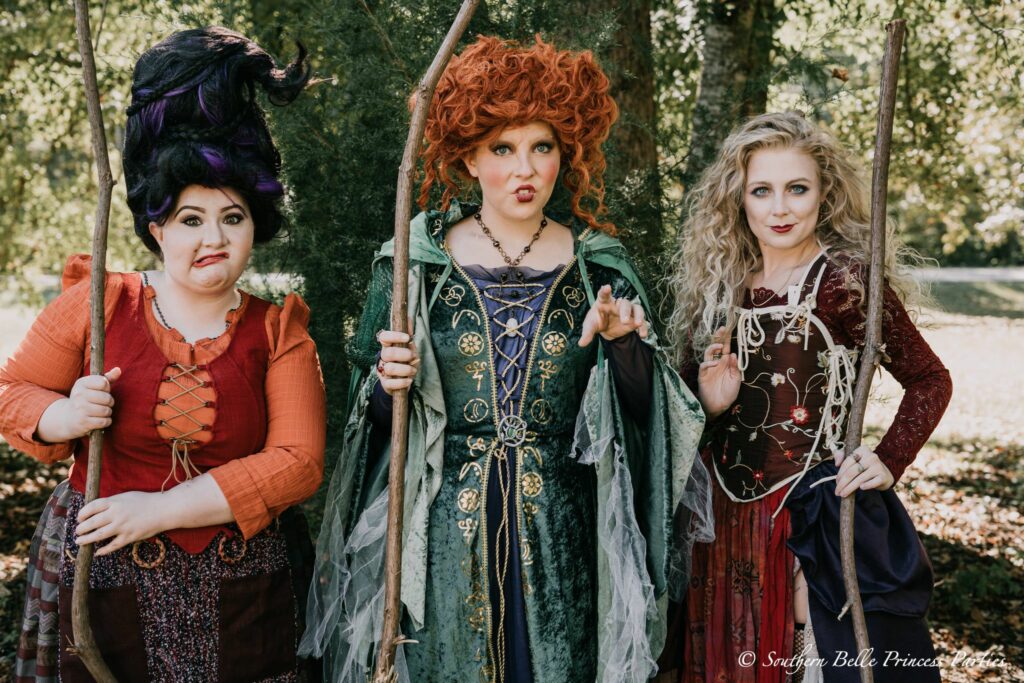 Kick off the weekend with the Halloween classic movie, Hocus Pocus, on the big screen at the Amp, Friday, October 28 at 7 pm.
Friday and Saturday nights, Carrollton Youth Theatre will present a hilarious Halloween musical, We Are Monsters, at the Carrollton Center for the Arts.
Saturday will feature a full day and evening of events – downtown and across town – beginning with Trick-or-Treat Downtown from 10 – 11:30 am. Children will travel through Adamson Square, collecting candy and goodies from merchants. Courtesy of Once Upon a Boutique, the Sanderson Sisters from Hocus Pocus will rove the square recognizing outstanding costumes.
After lunch (and across town) the Carrollton Parks and Recreation Department will host its free Fall Festival for kids, ages 2 – 12, from 1 – 3 pm at the East Carrollton Recreation Center, featuring inflatables, games and more.
The action moves back downtown at 3:30 pm when the Georgia Bulldogs take on the Florida Gators, live on the Amp's video screen.
After the game at approximately 7:30 pm, the Carrollton Wind Ensemble will take to the Amp stage to present their Creepy Concert.