Steven Gillispie joins Oak Mountain Academy as our Athletic Director after serving as the Assistant Athletic Director for Operations and Events at Jacksonville State University for the past six years. While at JSU, Gillispie was responsible for the overall management of all JSU athletic events, directing the Alabama High School Activities Association Jacksonville Basketball Regional tournaments and serving as JSU Staff Sponsor for the Fellowship of Christian Athletes.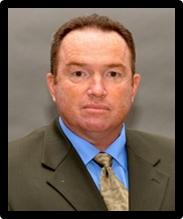 Previously, Gillispie served as the head baseball coach at Youngstown State University and led the Penguins to the first victory in an NCAA Regional Tournament in program history in 2014. Gillispie went to YSU with a reputation as an experienced talent scout/evaluator and instructor.
From 2001 – 2012, Gillispie served as Jacksonville State University's hitting coach and talent scout. Gillispie has also served as an assistant coach at Nebraska, Utah and the University of Alabama, and he was the Southeastern Area Scouting Supervisor for the Philadelphia Phillies for four years. Gillispie has over 25 years of baseball experience at the NCAA, Major League and junior college levels.
Over Gillispie's vast athletic career he has recruited and developed a two-time OVC Player of the Year, three OVC Freshmen of the Year, 23 first-team all-conference players, eight freshmen All-America picks, a TPX All-America selection and 135 academic all-conference student-athletes. Additionally, 19 JSU players were drafted or signed contracts with Major League teams under Gillispie's leadership. He was also named the Four-Year College Assistant Coach of the Year in 2010 by the Alabama Baseball Coaches Association.
Prior to his time at JSU, Gillispie signed numerous players into the Phillies organization as the Southeastern Area Scouting Supervisor. He was the hitting and outfield coach at the University of Alabama, and he served as an assistant coach and interim head coach at Utah State University. Gillispie's first Division I experience came at the University of Nebraska. The Huskers went 79-48 in the first two seasons, and Gillispie recruited three players who went on to earn First-Team All-America honors. One of those signees, Darin Erstad, would become a number one overall draft pick.
Steven Gillispie currently holds a Bachelors of Science in Secondary Education with an emphasis in Business Education from Fort Hays State University and Masters of Education with an emphasis in Post-Secondary Athletic Administration from the University of Nebraska. Gillispie brings to The Mountain a wealth of experience in the areas of individual player development, athletic events management/coordination, fundraising, and coach formation. Gillispie brings with him the training and experience needed to elevate Oak Mountain Academy's Athletic Program to the next level.
Gillispie states, "I am quite excited to be joining the staff of Oak Mountain Academy!  The record of academic and athletic success on The Mountain was extremely intriguing to me, and through the interview process it became evident that this is a special place with an undeniable family atmosphere.  I look forward to working with Patrick Yuran, his leadership team, and all of the faculty and staff to continue to grow our institution and move it forward."