Bond has been set at $50,000 for a former Haralson County school board member who has been charged with two counts of using or installing a device to film underneath or through an individual's clothing.
(GA Code § 16-11-91 Knowingly Using/Installing a device without the consent of the individual observed, for the purpose of surreptitiously observing, photographing, videotaping, filming, or video recording such individual underneath or through such individual's clothing, for the purpose of viewing the intimate parts of the body of or the undergarments worn by such individual, under circumstances in which such individual has a reasonable expectation of privacy, regardless of whether it occurs in a public place.)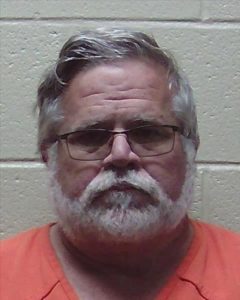 Joseph Baine Griffith, December 2021
Haralson County investigators confirm for WLBB Radio that 62-year old Joseph Baine Griffith of Buchanan was arrested Thursday. At the time of releasing this story, investigators have not shared additional information.
He served on the Haralson County School Board from 2000 to 2012.
Griffith was previously arrested in May of 2015, charged at that time with five counts of child molestation. According to the eight-count felony indictment that followed, Griffith, the former school board vice chair, inappropriately touched the three victims, and in at least one case, exposed himself.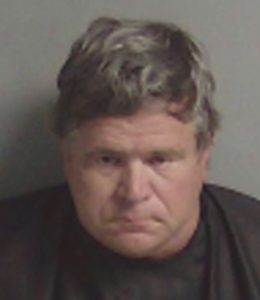 Joseph Baine Griffith, 2015
However, in August of 2016, the Tallapoosa Judicial Circuit District Attorney's Office "determined it cannot prosecute the charges against Joseph Baine Griffith due to insufficient evidence."
District Attorney, Jack Browning, at that time stated "this decision was not made lightly and came only after several months of carefully considering every aspect of the evidence in the case in preparing it for trial, which included speaking with all witnesses, and reviewing and comparing their prior statements and the timelines and surrounding circumstances involved, and applying the relevant criminal laws to the allegations and evidence in the case.
Shortly after Mr. Griffith's arrest, he was indicted by a Haralson County Grand Jury, charging him with eight counts of child molestation involving three alleged victims.
Browning stated, "Even though Mr. Griffith's case was indicted, a Grand Jury determines only whether there is probable cause to believe a crime may have been committed.  However, a trial jury is bound by a much higher legal standard of proof and must determine guilt beyond a reasonable doubt from the evidence presented.  For this reason, our office has a duty to continuously investigate and evaluate the strength and merits of every case we prosecute as we prepare it for trial, and Mr. Griffith's was no exception."