A former police officer has been charged with child molestation in Carroll County less than three weeks after he was charged with three counts of child molestation by authorities in Cobb County.
On March 10th, then-Austell Police officer Matthew Darren Atkins, 55,  was arrested and charged with three counts of child molestation and one count of violation of oath of public officer. He was accused of molesting a 7-year-old girl while off duty.
Atkins had been employed with the Austell department since February 2017 and was promoted to sergeant in December 2018, according to his record on Georgia's Peace Officers Standards and Training Council. He previously worked for police departments in both Powder Springs and Douglasville.
Carroll County Communications Director Ashley Hulsey said Atkins–who has a Dallas address–was arrested by Carroll County deputies on Tuesday March 30th following an investigation into the allegation that he had molested an underaged individual in Carroll County several years ago.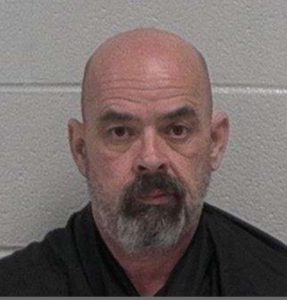 " The victim came forth after seeing Mr. Atkins' arrest in Cobb County and disclosed to law enforcement about having been molested by Mr. Atkins several years ago," Hulsey said. "After further investigation, a warrant for Mr. Atkins was obtained for child molestation.  The Carroll County Sheriff's Office would like to commend this young lady for her courage in coming forward and disclosing this heinous act to the proper authorities."