CARROLLTON, GA — A track coach whose love for the Carrollton High School Track Program and who has helped shape the lives of many student-athletes has decided to retire as head coach.
Gwen Engram began coaching girls track more than four decades ago. She coached the inaugural girls track team at Kendrick High School in 1976.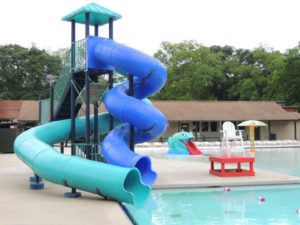 "Before I started coaching at Kendrick, there was no girls track team," said Engram. "I stayed there from 1976 until Coach Ben Scott got me to come to Carrollton in 1995."
Coach Ben Scott was the head football coach at CHS when Engram became head coach for the Lady Trojans track team. "Ben had worked at Kendrick with me when I was there and we were good friends."
Under Engram, Trojan alumnae Kisha Pinkard set the first state record for Trojan girls track in 1996. Pinkard now has a daughter, Kayla, who is going into her senior year as an all-star track athlete for the Trojans.
Pinkard said she is grateful for the role Coach Engram has played in not only her life, but now, her daughter's.
"This is hard for me to put into words because I share so much history with this amazing woman," said Pinkard. "She has been my coach, my friend, and my supporter for decades. Had it not been for her believing in my talent and pushing me to be better, I probably would not be able to say I was a state champion. I am so grateful she was able to coach my daughter because I knew she would not only coach her to her greatest potential — but she would also help prepare her for life."
Daughter Kayla broke a school record in the triple jump at the state championship meet back in May and recently won a national title at the Nike Outdoor Championships in Oregon.
"I just think it's wonderful," said Engram. "I am so thankful to have had the opportunity to coach Kayla and her mother during my career. I can't wait to see what she accomplishes next."
CHS athletic director Paul Fitz-Simons noted Engram set an exceptional example of consistency and hard work.
"Coach Engram has been a model of consistency at CHS for 26 years," said Fitz-Simons. "She always took care of her business and her teams always competed at a high level. She kept expectations high and has always been the best at holding her student athletes accountable.  Her student athletes knew they were going to work, every single day, regardless of the elements.  Her legacy of hard work, commitment, and love will forever be intertwined with Carrollton Track."
Throughout her coaching career, Engram secured five state championships — three at Kendrick High and two at CHS. Additionally, she claimed more than 20 region championships while at Carrollton.
Engram resides in Carrollton and plans to enjoy her retirement traveling and spending time with her family. "I'm sure I will be around campus every now and then, too," she said.