(Carroll County, GA) Donna Armstrong Lackey has been named by Chairman Michelle Morgan to assume the role of Executive Director, a position that has been most recently held by Susan Mabry for the last several decades. The role of Executive Director is to provide advanced administrative support for the County Commission Chairman and assist in planning and managing the day-to-day activities of Carroll County Government.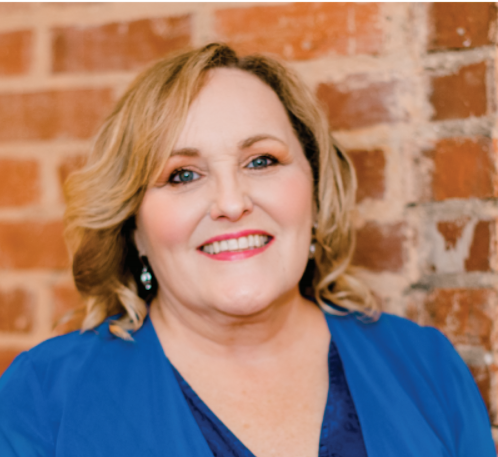 Donna is no stranger to Carroll County and comes to us with a wealth of experience receiving degrees in Public Administration, Communications/Public Relations, and Economic Development. Donna's career is truly diverse, and her knowledge of Carroll County is impressive. Donna began her career as Executive Director for the Chattahoochee Flint Regional Development Commission in 1985, before assuming the role of President/CEO of the Heard County Development Authority and Chamber of Commerce in 1997.
Donna exudes love for Carroll County and its citizens, and that passion eventually led her to own and operate her own business, Community Development Concepts, Inc where she was very successful in community development, planning, and utilizing her public relations skills to assist local governments, private businesses and nonprofits in grant writing and comprehensive planning.
Most recently she has served as Director of Public Service and Outreach for the University of West Georgia. Donna was recently appointed by Governor Brian Kemp as the 3rd Congressional District Board Member to the Georgia Department of Community Affairs. Prior to joining UWG, she served 11 years as Senior Vice President of Carroll Tomorrow and the Carroll County Chamber of Commerce and directed programming in support of local communities, businesses, and industries for the workforce.
Chairman Michelle Morgan advised, "It is an honor to appoint Donna as the Executive Director of Carroll County. Donna has been described by her peers and those who have worked closely with her as having an extraordinary sense of being able to connect with individuals within our community and her leadership skills and humbleness is one that I, along with many others admire most about her. As I was looking to fill this position after Susan Mabry announced she would be retiring, I knew it would be difficult to match the institutional knowledge and fantastic job Susan has done for different Chairman's and administrations throughout the years, but I feel Donna is the perfect fit and she will do an exceptional job as well. I look forward to Susan assisting in this transition and all the positive things to come for Carroll County."
Donna said in a statement in reference to her new role, "It is an honor to directly serve the community I have called home for 39 years. I have dedicated my professional career to making Carroll County and West Georgia a better place to live and work and appreciate Chairman Morgan and the Board of Commissioners providing me the chance to accomplish even more."
Donna will officially begin her new role in the coming weeks.