Carroll County's District-4 Commissioner, Michelle Morgan told WLBB Radio Monday that she intends to qualify for the race to become the next county Chairman.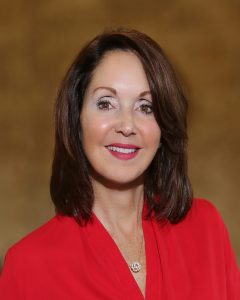 The seat becomes vacant with the resignation of Marty Smith effective March 17. George Chambers will serve as interim-chair until voters select a full-time chairman in late Spring.
"I am thrilled for Marty Smith with his appointment to serve with Governor Kemp," said Morgan. "Marty is a neighbor and friend who has served Carroll County well. I know he will be an asset to our state government and I wish him and his family the very best.
"Now, we must ensure that we continue to move Carroll County forward into an even brighter and more prosperous future," she continued. "That is why I am excited to announce my candidacy for chair of the Carroll County Board of Commissioners."
Qualifying dates for the June 18th special election are expected to be announced for mid-to-late April.
Morgan was elected District 4 Commissioner in 2014. While in office, she has advocated for and received funding to remodel and update the Neva Lomason Memorial Library, Carroll County Ag Center and Oak Mountain Gymnasium. Morgan has worked on the remodeling of the Clem Community Center and supported funding for the new Georgia State Patrol Post 4. She is the Chair of the Carroll County Rural Transit Advisory Committee, served on the recent Comprehensive Plan Update Committee and was appointed to the City of Carrollton Development and Beautification Committee.
"During my time serving as District 4 Commissioner, I have gained a deep understanding of our county government, and I am prepared for the job," she said. "In the last 4 years in office, I have kept my promise to be accessible to those I serve. I have been constantly in touch – from sending newsletters, holding annual Coffee & Conversation events, answering calls and emails, chatting on the GreenBelt, and attending countless community events."
Morgan is married to Carrollton native, Jimmy Morgan. They have three children: Patrick, Michael and Elizabeth; along with a standard poodle, Caesar. The Morgans are active members of Our Lady of Perpetual Help Catholic Church.
Morgan has been the Human Resources Manager her family's business, Morgan Oil Company for the past 20 years. In her role, she conducts employee educational programs, maintains the employee health benefit plan and reviews and updates the policies and procedures manual.
She is a graduate of the University of West Georgia, having received a Bachelor and Masters Degree in Business Administration.
"I am prepared to confront the challenges ahead and lead Carroll County on a continued path to success," Morgan said. "As Chair, I promise to continue my record of being open and accessible and use business sense to ensure taxpayers funds are spent wisely. I will continue to foster partnerships with our cities and school systems and make public safety a top priority. I will protect our quality of life, work with business leaders and community leaders to improve rural broadband, promote local business and support economic development in Carroll County while protecting our agricultural heritage.  Most importantly, I will remain visible and accountable to the people of Carroll County."
Through the years, Morgan has remained involved in supporting her alma mater. She and her husband, Jimmy, endow a Morgan Oil Company Scholarship that, to date, has assisted over 15 of their employees in obtaining a degree.  She also served as a UWG Foundation Trustee from 2006 to 2013 and served as President of the Penelope Melson Library Society.
The candidate is actively involved in the Carroll County Cultural Arts Alliance, Keep Carroll Beautiful, Carrollton and Whitesburg Friends of the Library, Get Healthy Live Well West Georgia, the Carrollton City School System, Carroll County Mental Health Advocacy Board, Friends of the ARC, West Georgia Council on Aging, Carrollton Rotary and the Community Foundation of West Georgia.  She has co-chaired the Carroll County Ferst Foundation's Fashion Ferst fundraiser for 4 years raising over $80,000 and co-chaired the building of Castle Playground in Carrollton. She is the treasurer for the Neva Lomason Memorial Library Construction Committee and has been, along with her husband, an avid supporter of the Veterans Memorial Park.