UPDATE 12-22-19 12:02am – The Carroll County Sheriff's Office reports: "Marc Thompson has been located. No further details are available at this time."
On December 21, 2019 the Carroll County Sheriff's Office responded to the area of Henson Circle in the Castleberry Heights S/D off of Pleasant Ridge Road in reference to a domestic dispute between a mother and her 26 year old son, Marc Thompson.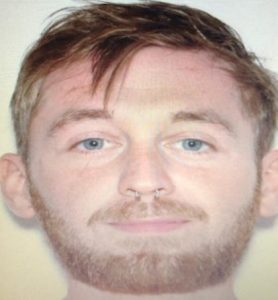 Marc's mother and brother were able to escape the residence after an argument where a gun was pulled and pointed at Marc's mother. Marc's mother and brother traveled up the street and contacted 911. Upon Law Enforcement arrival, Marc's vehicle was located in the driveway and authorities were able to ping his phone to a location inside the residence. Due to the nature of the call and knowledge that Thompson was armed with a weapon, Law Enforcement contacted Douglas County SWAT in an effort to de-escalate the situation and in hopes for a peaceful ending.
When SWAT made entry into the residence it was discovered after a sweep that Thompson was not inside.
His cellphone along with several firearms were located inside the residence, however the firearm he used during the domestic was not located.
Thompson has active warrants for his arrest and we would like to caution the public in the area to be aware of their surroundings, keep all doors locked, and if you observe Thompson contact 911 immediately and do not approach him.