Authorities in Cleburne County, Alabama were able to nab a suspect accused of stealing at least two automobiles in Carroll County and leading Carroll County authorities on a high-speed chase into Alabama Wednesday.
Carroll County Sheriff's Office Chief Deputy Brad Robinson tells WLBB Radio that Monday night, Casey Kinnard is accused of stealing an Acura from an auto shop on Highway 166. The car was reported stolen on Tuesday morning; and reported by a resident as being seen on Hays Mill Road in Carrollton on Wednesday. Before authorities arrived on the scene, the suspect had allegedly stolen the caller's Expedition and left the Acura behind.
Deputies located the expedition on driving on Bowdon Highway and a high-speed chase ensued into the state of Alabama. At some point the suspect exited the vehicle and eluded authorities into a wooded area.
Kinnard was later located and taken into custody by the Ranburne Police and Cleburne County Sheriff's Office. Kinnard is suspected of burglarizing a couple of residences in that area.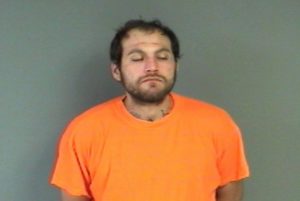 Now, what's even more interesting here, according to a story reported by the Anniston Star Newspaper in June of 2018, then 27-year Kinnard was involved in a similar altercation with authorities.
The paper then reporting Kinnard had been taken into custody by Cleburne County deputies and was charged with receiving stolen property and three charges of attempting to elude and resisting arrest after fleeing from Carroll County authorities in a stolen vehicle, which he crashed on U.S. 78 near Fruithurst.
At that time, he reportedly fled on foot and was later captured.
Kinnard now being held in Cleburne County for the new burglary charges but later will be brough back to Carroll County to face charges related to theft and his fleeing of law enforcement.