CARROLLTON, GA — A senior at Carrollton High School received an academic award as part of the College Board National Recognition Programs.
Emily Conn was chosen based on her academic performance and because she attends school in a small town — one of the criteria chosen by the College Board for the award.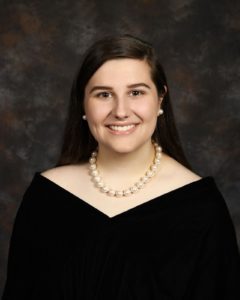 The College Board National Recognition Programs allocates students academic honors which can be included on college and scholarship applications.
Colleges use these honors to identify students from underrepresented groups who have excelled in the classroom and on college entry exams.
Emily said she was excited to receive the award.
"Receiving this award was particularly satisfying," she said. "Generally, the awards that I've received and that I have seen others receive focus primarily on grades and the numbers. This award obviously took those into consideration, but it also acknowledged the position I was in when I got those numbers."
She said it can be stressful being compared to other top students.
"As a student it can be scary to feel like you'll always be compared to the best of the best even if they have different situations and sometimes different privileges," she said. "However, through this recognition I feel like there is some acknowledgment of the fact that some students do attend smaller schools, yet through focus and utilization of the resources you do have you can not only compare, but shine. The award is an exciting reminder of not only where I currently am, but also where I will be able to go."
Emily's future looks bright.
"I have applied to NYU, Georgia Tech, Emory, and the University of Washington. I've already been accepted to Georgia Tech and am waiting to hear back from the rest," she said. "I'm planning on majoring in biology with the hope to eventually go to medical school to study to become a surgeon. No matter which college I go to, I hope to be able to study abroad and to also participate in student-led research."