CARROLLTON, GA –  A Carrollton High School alum who was the co-designer of a device while an intern at Southwire Company is now the holder of an official U.S. patent for the invention.
Samuel Campbell, Class of 2016, and his team members were interns in the Southwire Engineering Academy when they created a new conductor trimming system to replace an outdated one that contributed to costly downtime for utility lineman crews.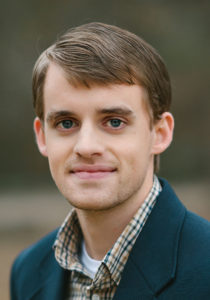 Though it took a little over three years to get it, Campbell now holds Patent No. US 10,784,661 B1 and is credited as the inventor.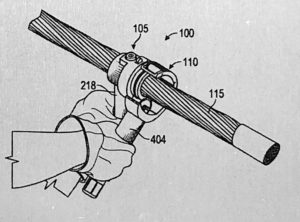 "Even though I finished the project my senior year of high school, the patent process was always in the back of my mind," said Campbell, who applied for the patent the end of his freshman year at Georgia Southern University. "Receiving the patent approval is by far the greatest accomplishment in my life. The experiences I gained through the project and SWEA have opened up many doors into the world of engineering that otherwise would have been closed."
Campbell said he often would receive questions during interviews and recruitment events about his two-year stint in SWEA and the patent project. "I believe the SWEA program gives Carrollton students a leg up on many others since it is such a unique opportunity," he said.
Kasey Austin was Campbell's STEM teacher for three years at CHS.
"From the beginning Samuel always challenged me as a teacher by asking questions that sought deeper meaning to his interest in engineering," said Austin. "He was a fast learner and always liked to take his projects to the next level by adding something that set them apart." She said Campbell's patent team included former SWEA classmates Adler Tuten, Luke Cheney and Jason Ishoy.
Austin said Campbell also understood the importance of giving back as he would often help others learn how to operate equipment, program their robot, or finish a 3D model. "On top of that, he was a pleasure to have in class. He has a great sense of humor and is fun to be around. I'm proud to call him a former student and friend," she said.
Campbell graduated from GSU this past summer with a bachelor's degree in electrical engineering. He is now a distribution line engineer for Enercon Services in Kennesaw, a company that performs line analysis and design work for major power utility companies.
"Earning a patent is something that doesn't happen every day and is quite an accomplishment.," said Carrollton City Schools Supt. Dr. Mark Albertus, who was Campbell's principal at CHS. "The Southwire Engineering Academy allows students to merge theory into practice where they can see the relevance of what they've learned. Samuel's experience is a testament to that and we are grateful to the Southwire partnership for providing this unique opportunity for our students."