(Carroll County, GA) On January 20, 2020 the Carroll County Sheriff's Office responded to the 100 block of Rose Street in San Marco Subdivision in reference to a body located in a brush pile. Units arrived on scene and discovered a male wrapped in a blanket deceased behind a residence and contacted the Criminal Investigations Division who responded to the scene. The initial investigation yielded the owner of the residence as Aaron Ashley, age 41 of Carrollton, and they began actively searching for him not knowing if he would be involved in the incident or a victim himself. 
A tip was called in that Ashley would be located at a residence on Waddell Street in Bremen (Haralson County) and when Investigators went to speak with him, he barricaded himself inside the residence and a standoff ensued.
Along with the assistance of the Haralson County Sheriff's Office, Bremen Police Department, Paulding County SWAT, and Carroll County/Carrollton Police Departments ACE (Aggressive Criminal Enforcement) Unit, the standoff was ended peacefully, and Ashley was taken into custody.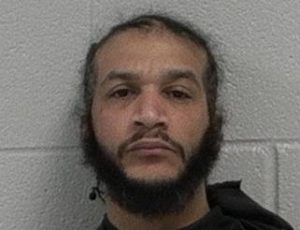 This is still an active investigation and manner of death and the victim's identity will not be released at this timepending positive identification and autopsy results.
Sheriff Terry Langley stated he was grateful to the many agencies involved in this case and their willingness to assist our Department, and to our employees that always hit the ground running in order to ensure the integrity of the investigation.
Ashley is facing charges of Felony Murder, Aggravated Assault, Concealment of a Death, and Destruction of Evidence, more charges could follow once investigation is complete.
article written by Ashley Hulsey, CCSO PIO