Carrollton, G.A. – Cason Hightower of Carrollton has announced she will seek the Republican nomination to serve Georgia's 18th District in the Georgia House of Representatives, and issued the following statement:
"My roots run deep here West Georgia. I was born and raised right here in Carroll County and am blessed to work for our family business, Hightower Family Funeral Homes, helping families in our community for four generations. Now, I feel called to serve our community again, as a conservative voice under the Gold Dome. I will never back down from defending our values and protecting our way of life and look forward to earning your vote in the Republican Primary on May 19th."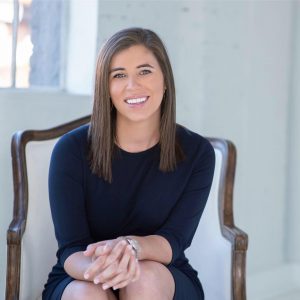 Hightower is a lifelong resident of Carroll County where she currently serves as Vice President of Community Relations and a Licensed Funeral Director at Hightower Family Funeral Homes. She is a member of the Carrollton Dawnbreaker's Rotary Club, the Abraham Baldwin Chapter of the DAR, and Midway Church. She volunteers her time as Board Chair to the Carroll County CASA Board of Directors, the Carroll County Boys & Girls Club Board of Directors. Cason is the daughter of Bryant and Cathy Hightower and has two younger sisters, Karlie and Mackenzie.