Carrollton Police this week have taken out a warrant for the arrest of "the man in a fedora hat" accused of robbing the SunTrust Bank on South Park Street in August of 2018.
According to investigators, Tuesday August 7th, 2018, a white male wearing a gray fedora robbed the bank on South Park Street in Carrollton around 4:20 p.m.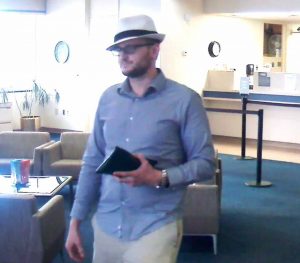 Witnesses said the suspect was seen driving a silver or gray Nissan Murano or Rogue and may have had a drive-out tag on the vehicle.
Investigators soon learned the suspect was seen in Tallapoosa and eastern Alabama prior to showing up on surveillance footage at the Carrollton bank.
The day after the robbery, Carrollton Police Captain Shannon Cantrell told WLBB Radio: "It appears to be the same suspect was hanging around outside a Dollar General store in Heflin, Alabama, just a few hours before the robbery here. We were able to confirm that he went into the Bank of the Ozarks in Tallapoosa. Did not do any transactions. He just walked in and left."
In mid-November 2018, police in Huntsville, Alabama arrested a man they said they found passed out in a vehicle in a shopping center parking lot. Police said the man was under the influence of narcotics, and officers found evidence in his vehicle connecting him to robbing a Chase Bank in Lexington, Kentucky the day before.
The suspect was identified as 26-year old Maxwell Ward Hayslip of Irondale, Alabama.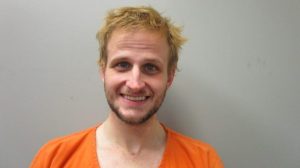 Hayslip has been in police custody since.
This week, Carrollton Police claimed there was enough collected evidence to connect Hayslip with the August 2018 robbery in Carrollton.
Along with alleged robberies in Kentucky and Georgia, Hayslip is also possibly connected to bank robberies that occurred in Tennessee.
Local authorities hope to extradite Hayslip to Georgia for official proceedings.