Carrollton City Council on Monday approved the expense of $250k for the city to purchase two lots and a duplex on the west side of Martin Luther King, Jr. Street and east side of the water park on Alabama Street.
Mayor Betty Cason says the plan for the properties is to expand the existing Midtown Water Park & Pool.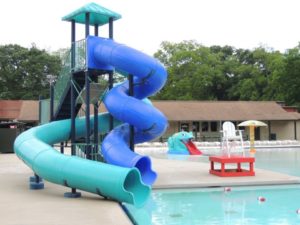 "We have a nice project that's going to go in to councilman (Jaqueline) Bridges' ward, and we appreciate her help in getting this done, in enhancing our water park," Cason said. "That park is used by a lot of people and I believe that's going to be a good investment for the city and enhancing the quality of life for our young people—especially in the summertime."
City Manager Tim Grizzard said specific additions to the park are still being considered.
"… but, certainly more water features," Grizzard told WLBB Radio. "There will still be a pool there but maybe we will add some zero-depth splash park kinds of things. Again, that's something that has yet to be determined. The Parks and Rec Directors are working on ideas right now."
Grizzard says the city has applied for a grant to assist with the project — which would also include additional parking. He says the completion of the project is likely at least two years out.