(Carroll County, GA) On February 5, 2021, Carroll County Investigators were notified by staff at Mt. Zion Elementary School regarding allegations of misconduct by a substitute teacher. Through the course of the investigation, it was discovered Amelia Ressler, age 30 of Carrollton engaged in indecent and immoral acts while in the presence of school aged children and was arrested and charged with 19 counts of child molestation.
After Ressler's arrest, the ongoing investigation revealed that Ressler's boyfriend, Brent Matthew Vadovsky, age 32 was encouraging Ressler to take explicit videos of her performing sexual acts on herself while she worked around students. Vadovsky had knowledge Ressler was working at Mt. Zion Elementary School and knew students could possibly be exposed to the acts that were being sent to Vadovsky from Ressler.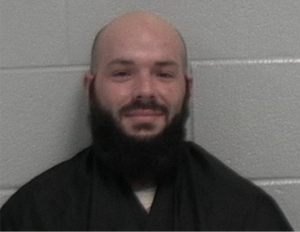 Upon learning he was being investigated in the matter, Vadovsky fled to Ohio before being arrested on unrelated charges there. Vadovsky was transported from Ohio to the Carroll County Jail in recent days to face 19 charges of child molestation and violation of probation charges to which he has been indicted on by a Carroll County Grand Jury in April 2021.
The Carroll County Sheriff's Office is thankful for the strong relationship we have with the Carroll County School System, and we have continued to work very closely with their board and staff along with the District Attorney's Office to ensure those involved are held accountable in this case.
Ressler and Vadovsky are currently being held in the Carroll County Jail without bond.