Carroll County investigators have charged two individuals with murder for their alleged roles in the death of an 83-year old woman who was found shot to death in her home this past May.
83-year-old Barbara Gibson was found after being shot at her home located on Burwell-Mt. Zion Road three months ago.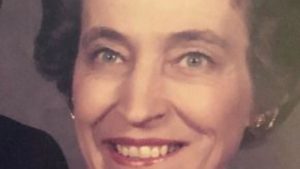 Investigators believe the shooting happened between 5 and 9 p.m. Saturday May 9th inside of her home in the 1900 block of Burwell-Mt. Zion Road, near the town of Mt. Zion.
Investigators have been very careful with their process- but on Tuesday they determined that 37-year old Andrew James Conard of Carrollton and 29-year old Amanda Rae Sperry of Harrison Road in Carrollton should be charged with murder in relation to this case.
The Carroll County Sheriff's Office will hold a press conference tomorrow morning at 10:00am and release additional details. We will stream the press conference live on the WLBB Facebook page and on Newstalk 1330 WLBB FM 106.3 at that time.