It did not take long for authorities to locate and arrest the man suspected in the armed robbery of a Carrollton Dollar General Store late Thursday. He had allegedly left the business with an estimated 1,700 dollars.
According to the report filed by Officer Cody Kenerly, just before 10:00pm Thursday, officers were dispatched to the Dollar General at 1515 Bankhead Highway in reference to an Armed Robbery in progress.
Kenerly was the first on the scene.
He made contact with the store manager, who stated the suspect had left and was wearing a gray jacket and dark pants with a red face mask.
Kenerly recalled seeing male with a similar description earlier near Old Airport Road. He advised fellow officers to be on the lookout in that area… and the suspect was located soon after and taken in to custody.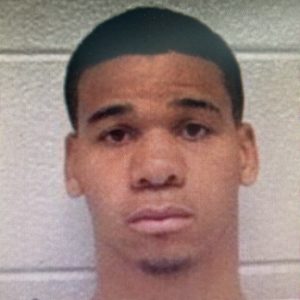 The suspect, Kenneith Johnson of Austell is accused of walking into the store and demanding money. A victim told investigators that a man walked around the counter to where she was standing behind the cash register. She said he pointed a gun and told her to put all of the money in bags.
Meanwhile, another employee was able to leave the store and call 911 from a nearby business.
According to the report, as the clerk was putting money into the bag, the suspect placed his handgun on the floor and started looking at items on a shelf. He then took a speaker and placed it inside his bag, and picked up his handgun.
After the cash register was emptied, the suspect allegedly demanded the clerk to open two safes.
She stated she could only open one. She did open one, removed the money and placed it into the suspect's bag.
The suspect then left the building.
At that point, the clerk called 911.
Investigators are reviewing surveillance video.
Johnson faces charges of armed robbery and possession of a fire arm by a convicted felon.
Carrollton Police acknowledged the Carroll County Sheriff's office for their help in the quick apprehension of the suspect.