The Carroll County Sheriff's Office says Jeffrey Fitz Clemons showed a handgun and demanded money from cashiers at Old Airport Road Raceway Store on September 3, 2019.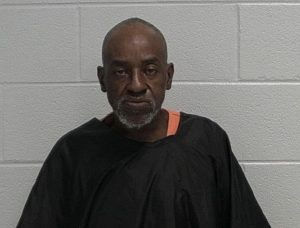 According to Carroll County Sheriff's Office, Public Information Officer, Ashley Hulsey: https://www.facebook.com/CarrollCountySheriffGA/
(Carroll County, GA) On September 3, 2019 at approximately 9:50 pm The Raceway Store located at 795 Old Airport Road was robbed of an undisclosed amount of cash. Two clerks were inside the store when they were approached by a black male who brandished a handgun and demanded money from the cash drawers and then instructed the clerks to the back of the store while he made his escape. No customers were inside the store at the time of the robbery and no one was injured. Deputies responded to the scene along with Investigator Barry Buchanan who spoke with the clerks who advised they recognized the armed robber as a homeless man that panhandles money in the area but were unclear on his name.
Through dispatch records, Investigator Buchanan was able to narrow down a list of panhandlers in the area in the last six months that had Law Enforcement contact and one individual matched the physical description provided by the victims. The armed robber was identified as Jeffrey Fitz Clemons, age 55. Investigator Shane Spradlin with the A.C.E. unit (Aggressive Crime Enforcement) assisted the criminal investigations division and was able to track and locate Clemons and take him into custody on Friday, September 6, 2019 at approximately 3:30 pm without further incident.
Clemons is currently charged with two counts of armed robbery and one count of possession of a firearm by a convicted felon.