Carrollton, GA (September 20, 2021) – On Sunday, September 19, 2021, Carrollton Police arrested Brandon Larenz Boykin, 26, of Carrollton for shooting Johnta Chism, 30, of Carrollton.
At approximately 10:00 a.m., on the 19th , Carrollton Police Department officers responded to a 911 call regarding a person shot who had been dropped off at Tanner Medical Center, 705 Dixie Street, in Carrollton. When officers arrived, they discovered Chism had suffered what appeared to be several gunshot wounds. Chism was later flown, via helicopter, to an Atlanta area hospital where he is in critical condition.
The preliminary investigation revealed that Boykin and Chism were involved in an altercation on 4th Street stemming from another incident earlier in the month involving Chism and relative of Boykin.
During the altercation, Boykin shot Chism and left the scene.
During the investigation, lead detective, Corporal Ian Wright, was able to determine Boykin purchased a bus ticket to Louisiana. With the assistance of Greyhound and other metro agencies, Boykin was arrested, without incident, in Fairburn, Georgia, and turned over to Cpl. Wright.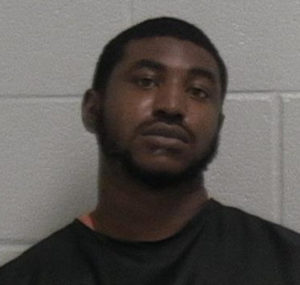 Boykin is charged with Aggravated Assault, Aggravated Battery, Possession of a Firearm by a Convicted Felon, Possession of a Firearm During Certain Crimes, and is currently in the Carroll County Jail.