On Friday, April 30th, 2021, at approximately 10:15, the Haralson County Sheriff's Office arrested Samuel Eugene Seabolt, 24 years of age, for Criminal Attempt to Manufacture an Explosive Device. Deputies and investigators were accompanied by agents with the Georgia Bureau of Investigation, who had previously assisted HCSO with evidence collection on a suspected bomb. At the time of Seabolt being taken into custody, HCSO Special Operations and Investigations personnel also executed a search warrant at the residence in Waco where Seabolt had been living.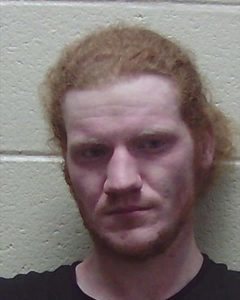 The arrest of Seabolt stems from an incident that occurred on Tuesday, April 19th, 2021, when deputies were dispatched to the 200 block of Old Bushmill Road, just north of King Street, in reference to a suspicious device which appeared to mimic a pipe bomb: a small metal tank with wires, electrical tape, and a switch attached to it. The GBI Bomb Unit had been called in and facilitated the recovery of the device. Haralson County Sheriff's Office Investigators soon developed leads that led them to Sam Seabolt, who had been residing not far from where the device was initially found.
Sheriff Stacy Williams and the Haralson County Sheriff's Office want to express their gratitude for the involved agencies and concerned citizens who assisted throughout this investigation.