While the state awaits court action regarding the federal indictment of State Insurance Commissioner Jim Beck (R- Carrollton), Gov. Brian Kemp on Wednesday named a new acting insurance commissioner.
Chief of Doraville Police John King will fill Beck's abandoned job. Beck was indicted last month for allegedly embezzling more than $2 million from the Georgia Underwriting Association, his former employer.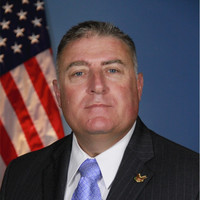 Beck was indicted by a federal grand jury on 38 charges of money laundering, wire fraud and mail fraud. A few days later he asked Kemp to suspend him— Kemp did…  yet Beck maintains he is innocent of all charges.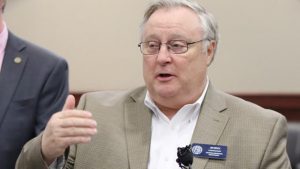 On Wednesday, Kemp appointed King to step in.
King has had a career in the military and law enforcement.
"When people really look at what the insurance commissioner's office does, it's a regulatory authority, they do a lot of investigations on the insurance side and the fire safety side," Kemp said. "That's what John King's been doing for a very long time. On the licensing side, for somebody that's served in the executive branch, you need somebody who can run a government agency. And that's what John King's been doing."